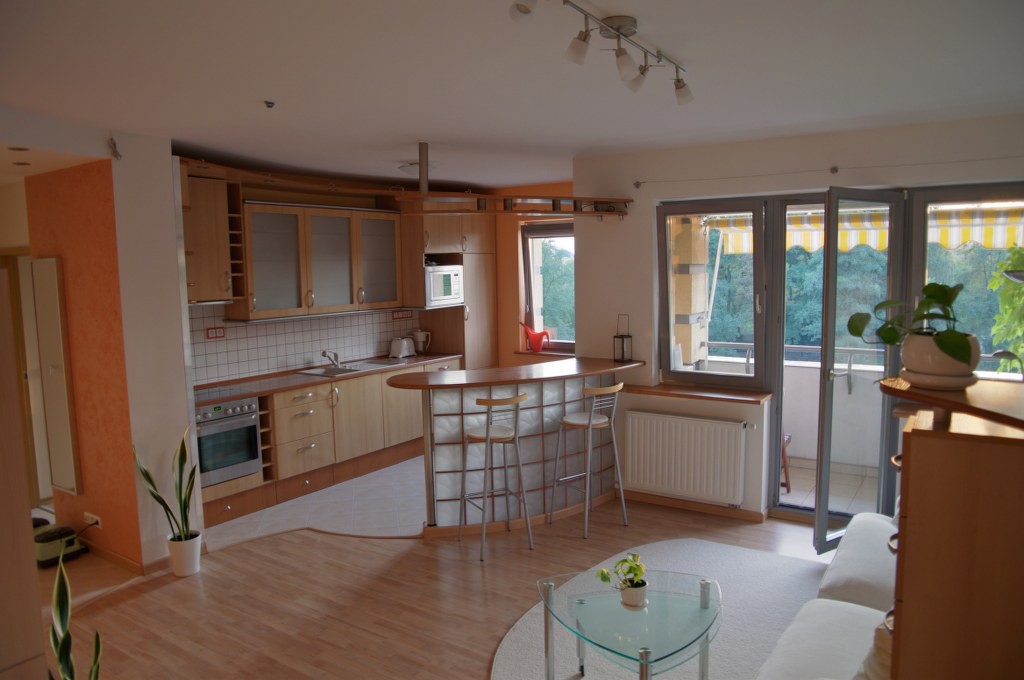 Featured comfortable two-rooms apartment (52 sqm) to let for non-smokers – single person or a couple – located in Bronowice district (Szablowskiego street no 3) in Krakow.

The building is located at Mlynowka Krolewska park. It has direct access to walking and bicycle paths.
Among other thing, there are the following places of interests in a close neighborhood:
Corona Office Complex business centre (Galileo, Edison, Newton, Pascal buildings) at Armii Krajowej street – 5 minutes' walk.
"Platinium" fitness centre (gym) at Lea street – 5 minutes' walk.
AGH swimming pool and gym at Buszka street – 15 minutes' walk.
AGH University dorms (Piastowska/Nawojki street) – 15 minutes' walk.
AGH University campus (Reymonta str., Czarnowiejska str.) – 20 minutes' walk.
UP University (Podchorążych str.) – 20 minutes' walk.
There are bus and tram stops in the distance of 5 minutes' walk. Main Market Square (Old Town) is located at the distance of 3.5 km straight line.
The apartment is located on the third floor of small building with CCTV, security guard 24/7 and porter's lodge.
It is a flat with living room, big open kitchen, one bedroom, bathroom and semi-closed balcony.
All the windows are facing South-West with a beautiful view on Mlynowka Krolewska park.
The apartment is fully furnished (please see the gallery below):
Refrigerator
Dishwasher
Ceramic heating plate
Electric oven
Microwave
Washing machine
Iron
Vacuum cleaner
Local Area Network infrastructure cat. 5 for computers and phones
Big and comfortable desk for work office
TRX mounting point at the cycling 😉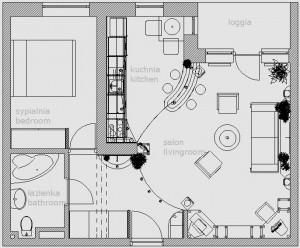 There is also additional payed option for parking place for one car in underground garage.
Address: Szablowskiego 3, 30-127 Kraków
Apartment's monthly rental price: 2000 PLN + constant administrative costs (329 PLN) + variable water/electricity cost (from counters – usually 120-200 PLN /for single person/)
Please call: +48 6zero5 48three8two0
Gallery